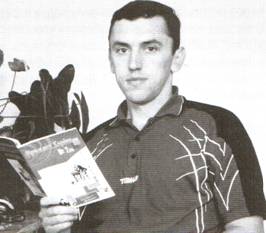 Дидух Сергей Игоревич. Украина, Львовская область. Родился 31 мая 1976 года. Учитель английского и французского языка.
Начал заниматься композицией в 2002 году с составления задач. Вскоре перешел на составление этюдов. На конец 2008 г опубликовал свыше 80 этюдов. Почти все они получили отличия, в том числе 32 приза.
Sergey Diduh . Ukraine, the Lvov area. Was born on May, 31st, 1976. The teacher of English and the French language.
Has started to be engaged in a composition in 2002 from drawing up of problems. Has soon passed to drawing up of etudes. On the end 2008 г has published over 80 etudes. Almost all of them have received differences, including 32 prizes.